Today most lakes and face challenges from algae. But each lake is different.
SCORE Algae can help you solve your algae problems with our test kit, full of a variety of algae growth and removal materials, so that you can test and find the material that works for you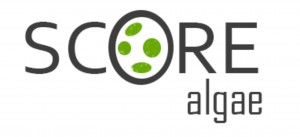 The Kit
Each place that has an algae problem is unique, and so are the people that want to solve it. That's why we have customized our kit for two types of people, we call them Algae Gurus and Algae Innovators. The Basic Exploration kit is for the future Algae Gurus of the world: people that are curious about solving the problem but haven't taken any steps to organize how to address the problem. The Deep Insight Kit is made to take you beyond Guru status to an Algae Innovator. This kit is for groups or businesses that have dedicated some time to work on the problem.   Both future gurus and innovators get the main core components, but the innovator takes it a step further with real time monitoring of the lake, additional sediment and water analyses, and regular meetings to help innovate and improve the membranes for your lake based on the observations and results of the first six months.  The figure below shows the difference between the two packages.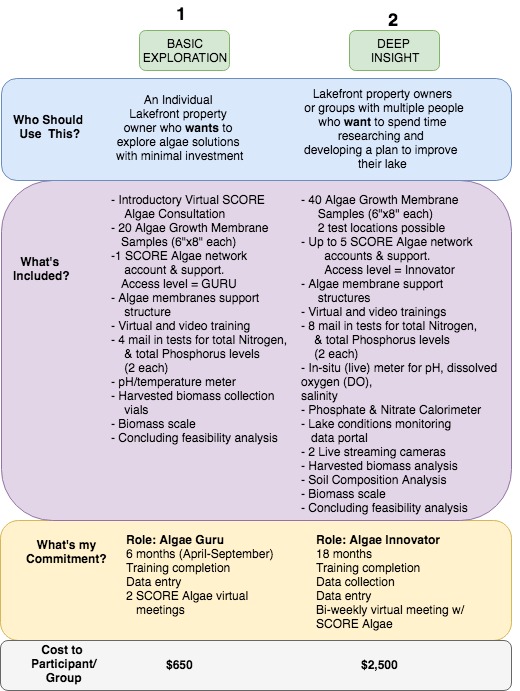 How It Works